<< Back
URBN Launches Nuuly, a Subscription Rental Service for Women's Apparel
Nuuly will offer rentals from more than 100 brands, including Urban Outfitters, Free People and Anthropologie
PHILADELPHIA, May 21, 2019 (GLOBE NEWSWIRE) -- Urban Outfitters, Inc. (NASDAQ:URBN), today announces the launch of Nuuly, a women's apparel, subscription rental service.  Starting today, customers can join a waitlist at www.Nuuly.com to be notified for Summer 2019 launch.

Nuuly is a new way to experience clothing—a monthly subscription service with a robust offering of URBN's own brands, third-party labels and one-of-a-kind vintage pieces for rent via a custom-built, digital platform.  Nuuly subscribers will select their styles each month, wear them as often as they like, then swap into new styles next month, infusing freshness and variety into their wardrobes; and if they fall in love with something they're renting, they can purchase it.  Subscriptions will cost $88 for one, 6-item box per month, offering subscribers on average over $800 worth of initial retail value per box, for a tenth of the price.
Over the years, URBN has observed several trends impacting consumer's shopping behaviors.  Interest in sharing-economy platforms and recurring subscription relationships has grown across industries.  In apparel, the millennial consumer, in particular, is seeking out platforms that provide novelty, variety and breadth, while also supporting sustainability.  Nuuly seeks to further these shifting behaviors by giving subscribers access to a wide assortment of current fashion at a substantially lower cost-per-wear than retail, solving the paradox of a millennial's quest for constant fashion newness alongside the desire for a more sustainable lifestyle.
"Since our founding in 1970, our Company philosophy has been to give our customers the creative, compelling shopping experience they desire," said Richard A. Hayne, CEO and Chairman, Urban Outfitters Inc.  "Nuuly is the next step in that mission, and with it, we set out to be the subscription fashion leader by offering an unmatched curation of aspirational brands, coupled with extraordinary value," finished Mr. Hayne
Nuuly will stock over 1,000 styles at launch, with plans to add over 100 new styles a week and triple style count by year's end.  The assortment will span lifestyle categories, offering everything from premium denim and everyday dresses to seasonal outerwear and coveted vintage pieces, with options in sizes 00-26, including substantial selections of petite and plus-size apparel.  A sampling of the initial assortment includes:
A broad offering of URBN's own brands: Anthropologie, Free People & Urban Outfitters
A curated selection of hundreds of rare vintage items
Fashion & streetwear offerings from global athletic brands: Reebok, Fila & Champion
Denim brands: Levi's, Wrangler, DL1961, Paige, AYR, Citizens of Humanity, One Teaspoon & AGOLDE
A curated - yet expansive - assortment from hundreds of contemporary brands & designer labels including: Universal Standard, Naadam, LoveShackFancy, Chufy, Gal Meets Glam, Ronny Kobo & Anna Sui
URBN believes there is a large opportunity to re-shape the $120B women's apparel market in the US and is committed to Nuuly's success.  A dedicated team of engineers, product managers and data scientists are developing the complex technology needed to power all aspects of the user experience, with a focus on data driving many aspects of the business. A dedicated warehouse and fulfilment center outside Philadelphia houses state-of-the-art laundry equipment operated by veteran laundry technicians.  Nuuly has also invested in dedicated marketing, merchandising and creative teams to curate an aspirational lifestyle experience for our creative-minded target customers.
"URBN enters the rental landscape with many strategic advantages," said David Hayne, Chief Digital Officer, URBN, and Nuuly President.  "We bring our distinctive brands and their proprietary assortments, millions of existing customer relationships with rich preference histories, long-standing brand partnerships, a broad point-of-sale distribution network, as well as deep, operational know-how and investable capital.  When paired with our proven ability to develop creative lifestyle brands, we believe Nuuly is uniquely positioned to deliver the dynamic subscription rental experience the modern customer desires," finished David Hayne.
ABOUT NUULY
Nuuly is a new way to experience clothing. Since 1970, URBN has encouraged customers to express themselves through their wardrobes and the spaces they keep. Nuuly is the latest extension of this mission—a shopping experience that gives customers access to more of the clothes and brands they love through a monthly rental subscription. Nuuly stocks thousands of styles from hundreds of brands for all occasions – work, life, vacation, special events and everything in between.  For more information, visit www.nuuly.com and follow @nuuly on Instagram.  Press inquiries directed to press@nuuly.com.
Urban Outfitters, Inc., offers lifestyle-oriented general merchandise and consumer products and services through a portfolio of global consumer brands comprised of 245 Urban Outfitters stores in the United States, Canada and Europe and websites; 228 Anthropologie Group stores in the United States, Canada and Europe, catalogs and websites; 136 Free People stores in the United States, Canada and Europe, catalogs and websites, 12 Food and Beverage restaurants, 4 Urban Outfitters franchisee-owned stores, 1 Anthropologie Group franchisee-owned store and 1 Free People franchisee-owned store, as of April 30, 2019. Free People, Anthropologie Group and Urban Outfitters wholesale sell their products through approximately 2,200 department and specialty stores worldwide, digital businesses and the Company's Retail segment.
This news release is being made pursuant to the "safe harbor" provisions of the Private Securities Litigation Reform Act of 1995.  Certain matters contained in this release may contain forward-looking statements. When used in this release, the words "project," "believe," "plan," "will," "anticipate," "expect" and similar expressions are intended to identify forward-looking statements, although not all forward-looking statements contain these identifying words. Any one, or all, of the following factors could cause actual financial results to differ materially from those financial results mentioned in the forward-looking statements: the difficulty in predicting and responding to shifts in fashion trends, changes in the level of competitive pricing and promotional activity and other industry factors, overall economic and market conditions and worldwide political events and the resultant impact on consumer spending patterns, the effects of the implementation of the United Kingdom's referendum to withdraw membership from the European Union (commonly referred to as "Brexit"), including currency fluctuations, economic conditions and legal or regulatory changes, any effects of war, terrorism and civil unrest, natural disasters or severe or unseasonable weather conditions, increases in labor costs, increases in raw material costs, availability of suitable retail space for expansion, timing of store openings, risks associated with international expansion, seasonal fluctuations in gross sales, the departure of one or more key senior executives, import risks, changes to U.S. and foreign trade policies, including the enactment of tariffs, border adjustment taxes or increases in duties or quotas, the closing or disruption of, or any damage to, any of our distribution centers, our ability to protect our intellectual property rights, risks associated with digital sales, our ability to maintain and expand our digital sales channels, response to new store concepts, our ability to integrate acquisitions, failure of our manufacturers and third-party vendors to comply with our social compliance program, changes in our effective income tax rate, the impact of the U.S. Tax Cuts and Jobs Act, changes in accounting standards and subjective assumptions, regulatory changes and legal matters and other risks identified in our filings with the Securities and Exchange Commission. The Company disclaims any intent or obligation to update forward-looking statements even if experience or future changes make it clear that actual results may differ materially from any projected results expressed or implied therein.

| | |
| --- | --- |
| Contact: | Oona McCullough |
|   | Director of Investor Relations |
|   | (215) 454-4806 |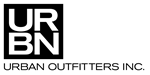 Source: Urban Outfitters, Inc.